DTH new rules come into effect, TV viewers slam TRAI for confusion and expensive monthly TV plans
It's been four days since TRAI's new DTH regulations have come into effect. Since the last couple of weeks, TRAI has been assuring consumers that the new DTH regulations will make for even distribution of power and resources. Broadcasters can have control over their channel prices whereas service providers will have the opportunity to indulge in fair competition with competitive pricing and package offers. Consumers will gain more power as they will have to pay only for those channels that they watch. However, the new regulations are not exactly as TRAI would have hoped it to be.
Since the new DTH regulations came into effect, several consumers have cried foul. On Twitter, several consumers have expressed their concerns and issues with the new regulations. Many feel that the new regulations have enhanced the causes that TRAI was claiming to resolve. People don't seem to be happy with what the new regulations have brought to the table. In fact, many have termed it as a major scam.
 So what are the major issues that people are pointing out with the new regulations?
–Higher TV bills than before
–Lesser channels for higher prices
–Blackouts and inconsistent services
Since TRAI stated the availability of the a la carte channel system, people have been expecting lower TV bills when compared to the previous operator-curated channel packs. However, in reality, TRAI's pricing strategy has led many to incur higher bills than before.
"Where ever govt enters we r in troule. pay more money get few chnls b.shit. m contacting cable orator hell with trai and dth," writes Anant Lakhani.
"Dear #trai now it's become more costly. Last year I am watching same channel in just 220/- monthly. Now it's 456/- monthly. In which favor you are thinking. Now every network start taking minimum charge of 153/- extra. Looto Public Ku," writes another user by the name of 10 Plus Entertainment.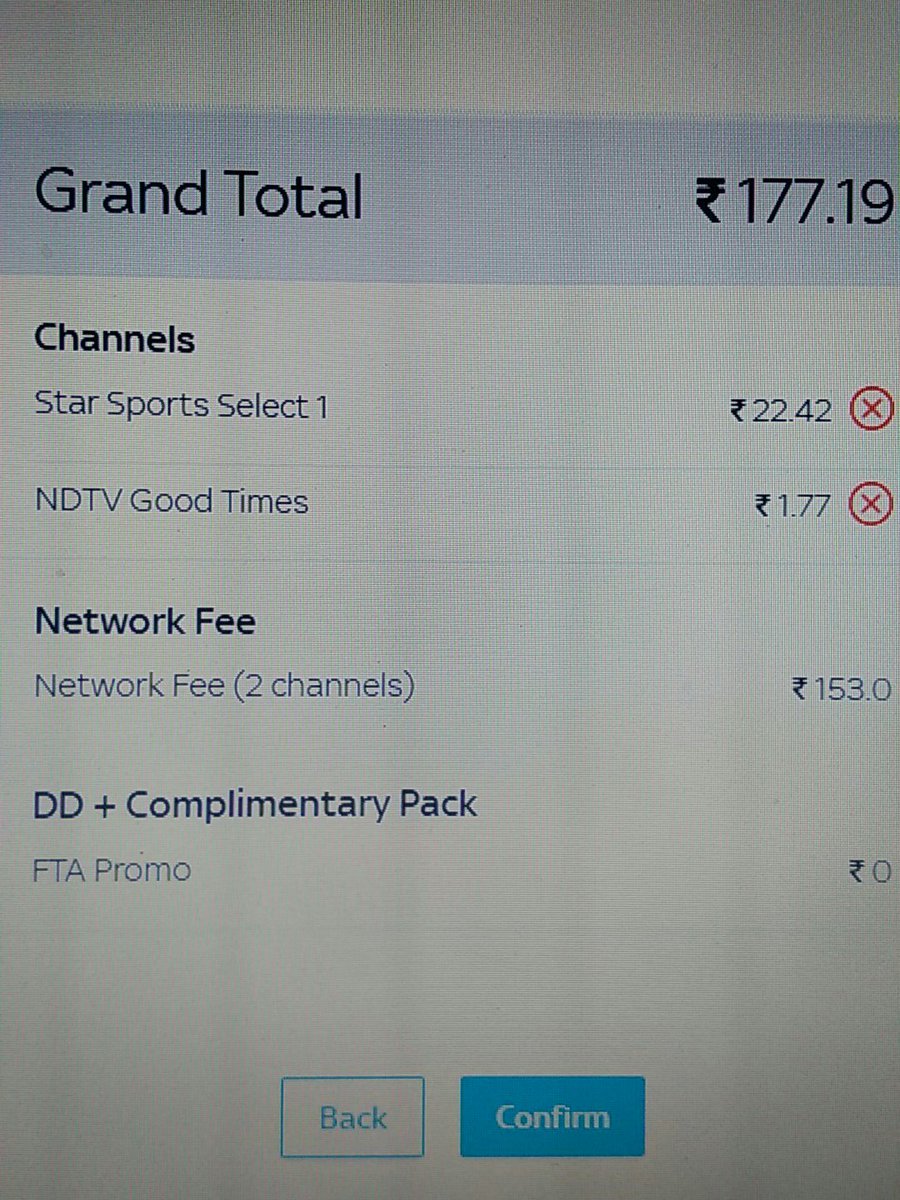 "What's going on DTH service? I can't understand. TRAI gives an order which seems to be Tughlaq's Farman. TRAI should withdraw this order immediately. This order doing loss for the customers. It's an idiotic order…….," tweeted Deepkarna Deb.
"#TRAI this is clear example of insensible people sitting in AC rooms and approving a DTH proposal like this. in beginning what seemed to have been great move, turned out to be shit by trai.. CONGRATS YOU IDIOTS YOU JUST DOUBLED MY MONTHLY DTH BILL IN ONE GO," wrote another user by the name of Shekar' Reddy.
"Just a two channels will now cost me 180 rupees!! Don't know if this new @TRAI order regarding #DTH is really helping consumers. Earlier I used to get around 20 channels for 180-200 rupees!!," mentioned DS in another tweet.
"@TRAI ur recent norms making a hole on my pocket…before the bill was 324 now it is 560..@dth_connection," wrote Subranshu Mishra.
In most of these cases, the a la carte pack makes for more expensive packs than before. Most people are opting for individual channels that carry higher costs. When the Network Capacity Fee (NCF), the price of the base pack and the taxes are added, the bill amounts are going higher than before. As a result, the new a la carte system makes for higher bills than before.
Apart from this, TRAI hasn't been able to educate consumers about the new pricing structure. Several consumers are still confused as to why they are incurring a sum of around Rs 154 even after choosing all Free-To-Air channels.
While the higher prices are definitely a major concern with the new regulations, many are witness service disruptions in the form blackouts and unfair deduction of account balance. Several consumers are complaining to TRAI about the inconsistent services offered by some DTH and cable operators, but the issues aren't being resolved.
"Absolutely true. The consumers have been left at the mercy of the DTH companies as they continue to impose packages and choices on them. And as usual @rssharma3 turns a blind eye as there is no Jio here warranting pro active action," wrote Sujay Mehdudia.
As a result, many are considering to stop availing the TV services from DTH operators – courtesy the higher prices and the inefficient plans.
"@TRAI This new DTH rule is money burden. monthly recharge amount is increased by Rs.150-200. Why Trai changes previous rule? We have no problem with unnecessary channels. Because we didn't watch them at all. If this new rule still in action I think no one can want to watch a TV," wrote Prathamesh Gosavi.
Source:- indiatoday
Share: